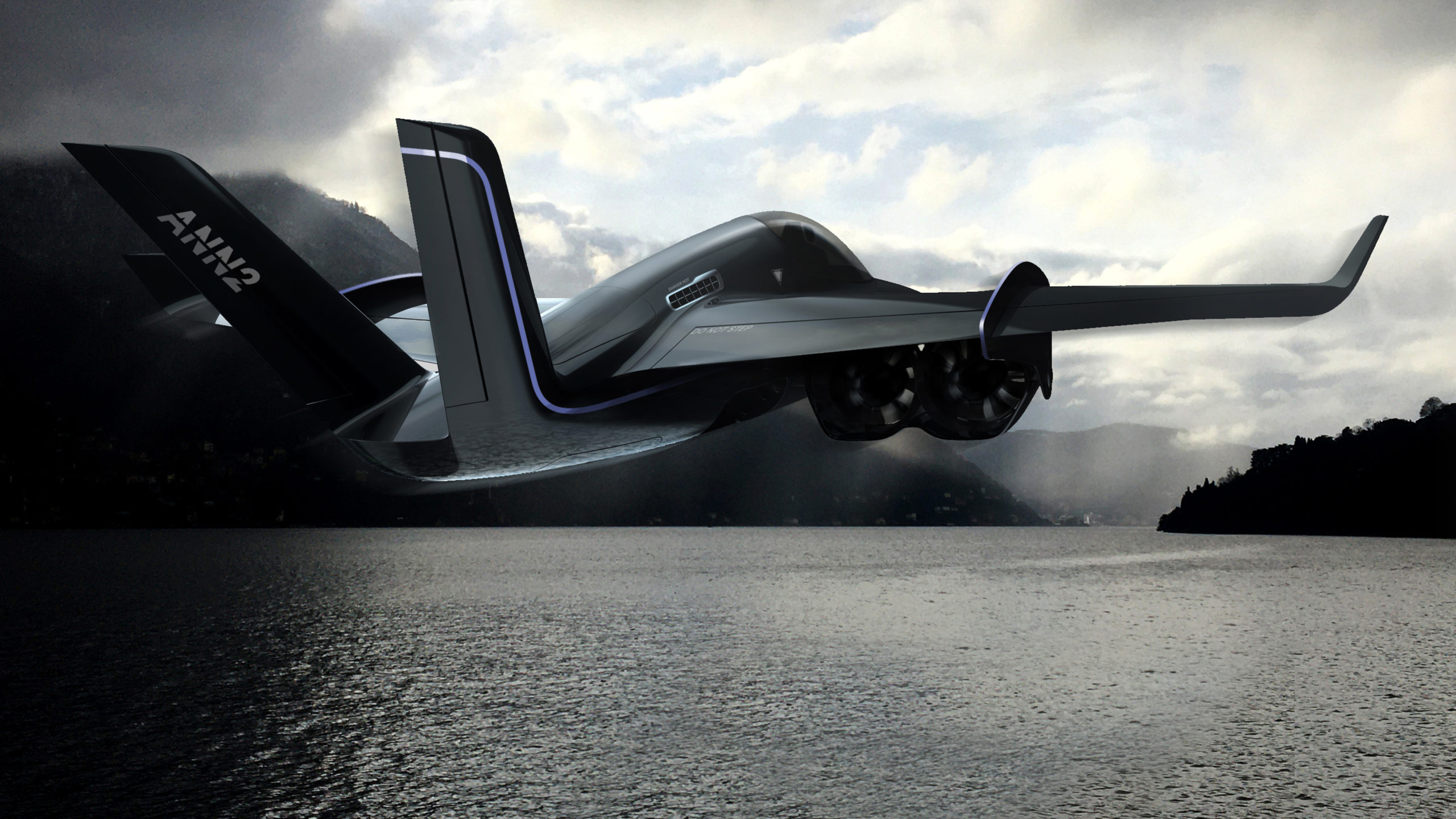 10 Sep

YCOM brings motorsport approach to Manta Aircraft's disruptive HeV/STOL aircraft

YCOM brings motorsport approach to Manta Aircraft's disruptive HeV/STOL aircraft.
YCOM to help design and manufacture the first prototypes of the Manta Aircraft
Influence of motorsport experience will accelerate development of ANNx series products
ANN2 to be first personal HeV/STOL (hybrid electric vertical and short take-off and landing) aircraft
Advanced Air Mobility (AAM) sector predicted to grow significantly over the coming decades
YCOM, the Italian advanced technology firm, is working with Manta Aircraft to develop and manufacture prototypes of its disruptive ANNx personal mobility aircraft series.
Manta Aircraft's unique range of Advanced Air Mobility (AAM) vehicles are designed to be easy to pilot while combining the vertical take-off and landing capability of helicopters, with the speed and agility of an airplane. Manta Aircraft's platform is focused on mid-range travel, looking to revolutionize regional air travel as well as supporting specialized operations of medical intervention, search and rescue missions and law enforcement patrolling.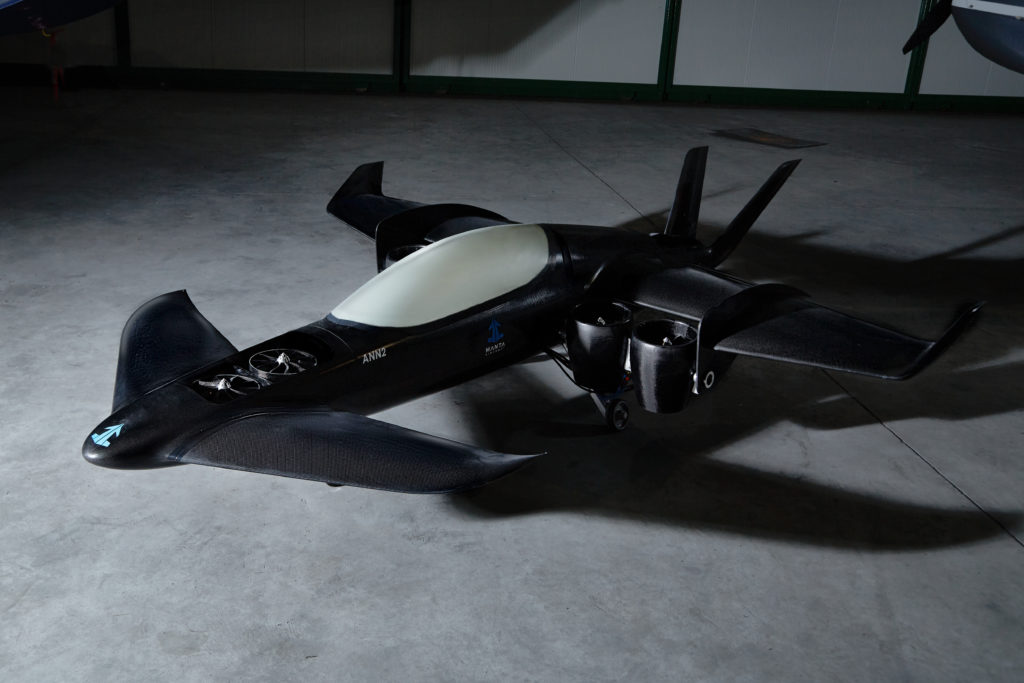 Leveraging its vast experience in the fast-paced world of motorsport, YCOM is helping Manta Aircraft to realise its vision for the future of air mobility. Thanks to a proven track record of agility and adaptivity, YCOM is accelerating aircraft development by applying its advanced engineering and composite materials expertise to the creation of prototypes for the Manta Aircraft ANN2.
Manta Aircraft's first fixed-wing aircraft, the ANN2, will feature a full composite structure and eight electric ducted fans, powered by a hybrid system consisting of a gas turbine and novel battery technology. An intuitive human machine interface (HMI) and electronic fly-by-wire control system will make it significantly easier to pilot than a conventional helicopter or airplane. A key focus of the design is in reducing the total cost of ownership to several times below that of a helicopter.
THE ANN2 IS A TWO-SEATER, HIGH-PERFORMANCE HEV/STOL (HYBRID ELECTRIC VERTICAL/SHORT TAKE-OFF AND LANDING) AIRCRAFT THAT HAS BEEN DESIGNED FOR PERSONAL AND UTILITY MOBILITY WITH WIDE REGIONAL RANGE.
With several hundreds of kilometres of range and a cruising speed of 300 kilometres per hour, the ANN2 is perfectly suited to travel between cities and within regional areas. The motorsport industry is among the key markets for the ANN2, replacing helicopter or private jet travel between races, tests and meetings.  YCOM's successful delivery of the structure for two flying one-third scale prototypes has enabled early testing to verify the design's potential. Manta Aircraft and YCOM are now utilising this valuable data in the development of a full-scale ANN2 prototype due to roll out in 2022.
Eventually, the ANNx range of aircraft will be offered in a variety of sizes and configurations. The next model is set to be a four-seater, with the option of reducing it to a two-seater with significant luggage space. In addition, Manta Aircraft is considering a range of utility models for specific purposes, from Search and Rescue to environmental surveillance.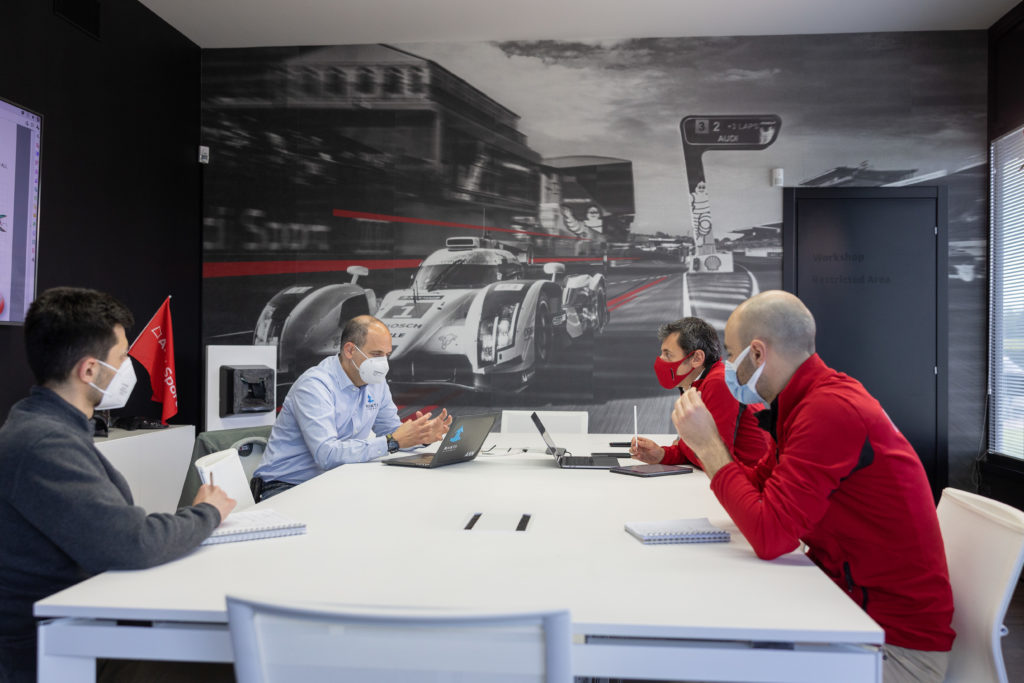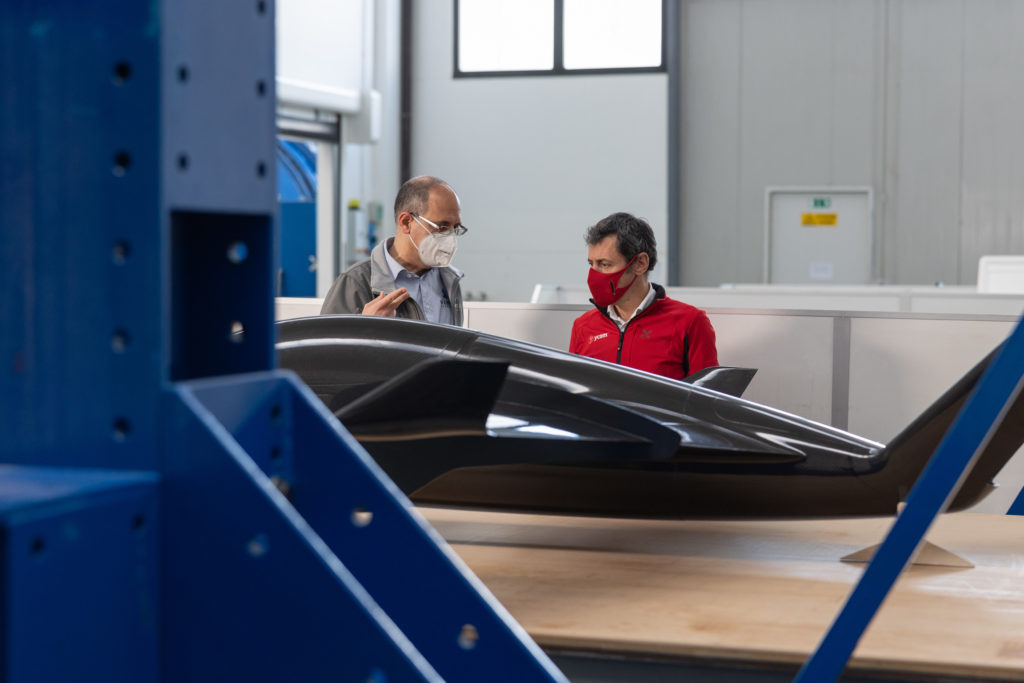 Lucas Marchesini, CEO & CTO, Manta Aircraft SA, said:
"We are very excited to have YCOM on board as our engineering and production partner. Their outstanding experience and skills in the design of weight optimized composite structures, in addition to the capability to manufacture them in extremely short times, with aeronautical quality for the prototypes has been invaluable. The motorsport approach brings to aviation a fast pace and we are already looking forward to the 2022 unveiling of the full-scale ANN2. With growing investments in the AAM sector, one of the keywords is "time to market" and, so far, we are very well positioned in our target market. To achieve this, we needed to find a partner with the right mindset and capabilities to accelerate development and ensure that Manta Aircraft is among the first ones to hit the market."
Nicola Scimeca, YCOM Founder and CBDO, said:
"We are delighted to be involved in the development and production of the Manta Aircraft ANN2 prototypes. This is a true engineering challenge with very little precedent, and it has been very rewarding to bring our efficient motorsport approach to the project. With the substantial possibility for growth, personal air mobility could be one of the most significant industries to evolve out of this century and the entire YCOM team is excited to be a part of it."
"From state-of-the-art composites to advanced engineering and technology integration, the requirements for these prototypes align perfectly with the expertise we have at YCOM. To achieve the desired performance and power-to-weight ratio, we are innovating across every facet of the project. I very much look forward to 2022 and overseeing the completion of Manta Aircraft's first prototype vehicle."