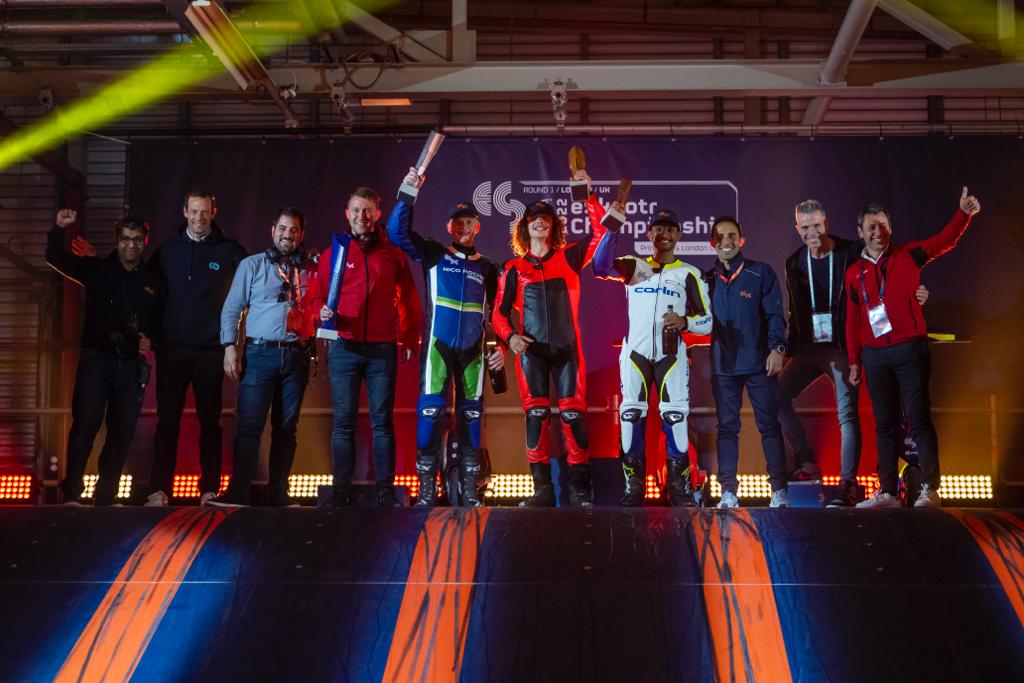 25 May

London demonstrates scooter racing technology to the world

24 May 2022 | PRESS RELEASE | London demonstrates scooter racing technology to the world
Inaugural season of the eSkootr Championship (eSC) kicked off in London 13-14 May
Riders raced wheel-to-wheel at speeds of up to 60mph and lean angles higher than 50˚
The S1-X used by competitors represents the peak of electric scooter technology
British rider, Dan Brooks, was narrowly beaten 'at home' by Swiss rival, Matis Neyroud
Italian high-performance engineering company, YCOM, designed and manufactured S1-X
London was the first city in the world to host a revolutionary new form of racing, before the championship heads to Switzerland this weekend. Heralding the future of electric mobility, the inaugural season of the eSkootr Championship (eSC) kicked off with the elite riders reaching over 60mph and cornering lean angles higher than 50˚. Spectators were treated to a thrilling Swiss victory as Matis Neyroud held off British rider, Dan Brooks, the home crowd favourite, by just 0.777 seconds at the finish line.
The world's first micromobility racing series, eSC is intended to pioneer advanced e-mobility technologies and encourage the adoption of low-emission personal transportation. With passenger cars making up 40% of all transport emissions, smaller and cleaner mobility platforms will play a critical role in combating climate change.
In fact, the global electric scooter market was already €19.9 billion in 2021, with an expected growth rate of 7.8% (CAGR) through to 2030. This is poised to accelerate further as governments around the world incorporate electric micromobility into infrastructure and transport networks.
So, what goes into making a racing scooter?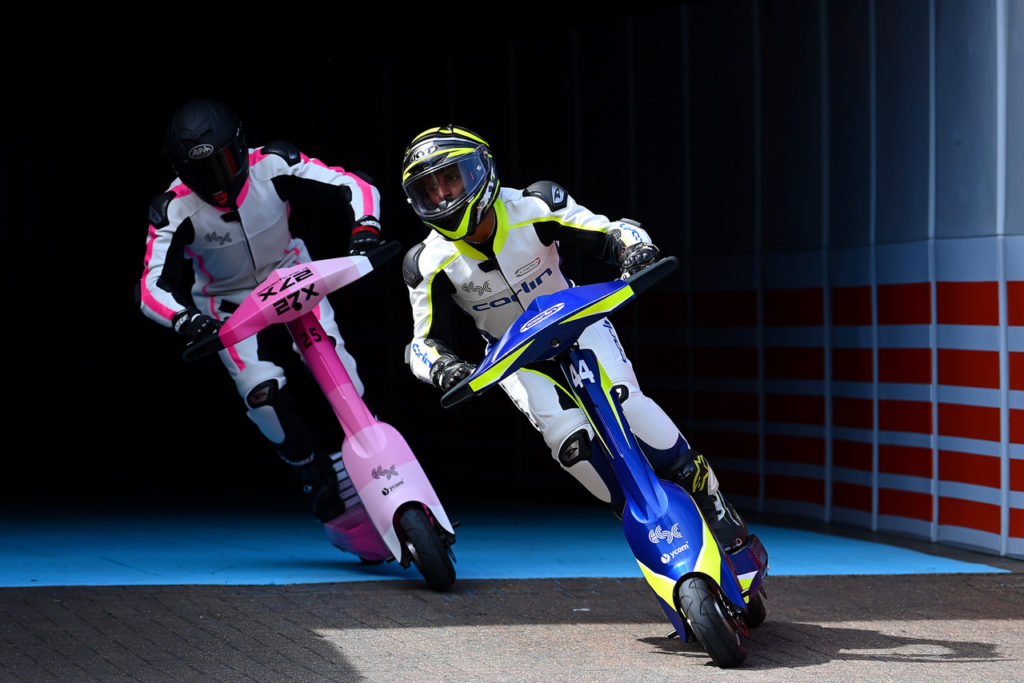 "Combining advanced engineering, state-of-the-art electric propulsion technology and competitive riders from across the globe, eSC is a sport like no other," explained Nicola Scimeca, Founder & CBDO at YCOM. "At a quick glance, the S1-X may look similar to the electric commuter scooters that are now popular in cities, but it most certainly is not.
"Closer inspection would highlight the slick aerodynamic bodywork made from advanced low-emission natural fibre composites from Bcomp, exotic materials, aggressive motorsport-derived design, a suite of sophisticated control features and, of course, powerful motors. The S1-X is a racing machine through and through."
Developed and manufactured by YCOM, the S1-X is a high-performance electric racing machine designed specifically for the intense, wheel-to-wheel racing of the eSC. Unlike the vast majority of commuter e-scooters, the S1-X uses dual hub motors in combination with a 1.33kWh battery. While a street scooter may have around 250W of power, the S1-X eclipses this with a combined 12000W – a substantial difference.
Nicola Scimeca continued: "It was very exciting to see the S1-X in action for the eSC's first-ever race. Given the rich history of British motorsport and London's culture of innovation, it was the perfect location to launch this bold, new e-mobility racing series. Sustainability in racing – as well as wider mobility and transport – is now a critical engineering consideration and it is fantastic to see the first eSC race highlight its potential."
The 2022 eSC season will be spread across six rounds.
The next round will be held in Switzerland later this month before the competition travels to Italy, France, Spain and, finally, the USA in October. Subsequent seasons will incorporate more locations and tracks, making eSC a truly global sport.
Khalil Beschir, eSkootr Championship COO and co-founder, commented: 
"After a thrilling debut for eSC in London, in which we were proud to showcase our brand new sport and a completely different type of racing, we can't wait for Round 2 in Sion. 
"The response around the world to eSC has been phenomenal and our fans seem to really love seeing our new sporting heroes – a diverse line-up of male and female riders from a variety of sporting backgrounds – racing each other elbow-to-elbow in our intense heat format.
"Safety and sustainability are at the heart of eSC and by having our second championship round in the city of Sion we want to demonstrate our commitment to creating more liveable urban areas around the world. With the International Transition Festival being held alongside our event, the spotlight will be very firmly on what is important to us.
"The Swiss city will be a very different proposition to London, so I can't wait to see how our riders will perform on this new track. I'm anticipating another dramatic weekend of racing action."
Developed and manufactured by YCOM, the S1-X is a high-performance electric racing machine designed specifically for the intense, wheel-to-wheel racing of the eSC.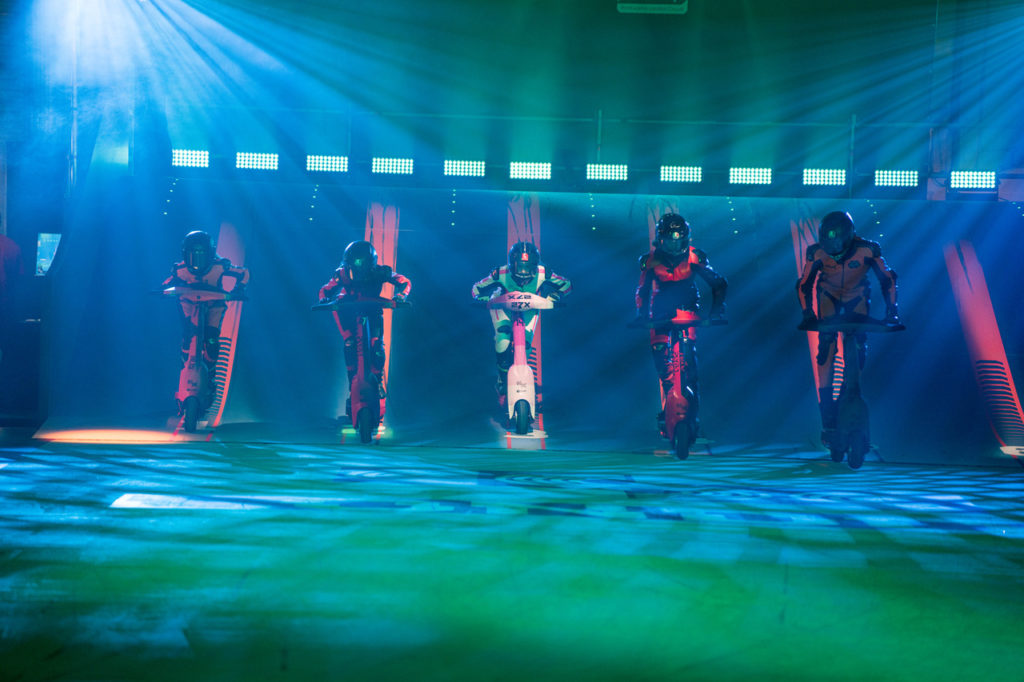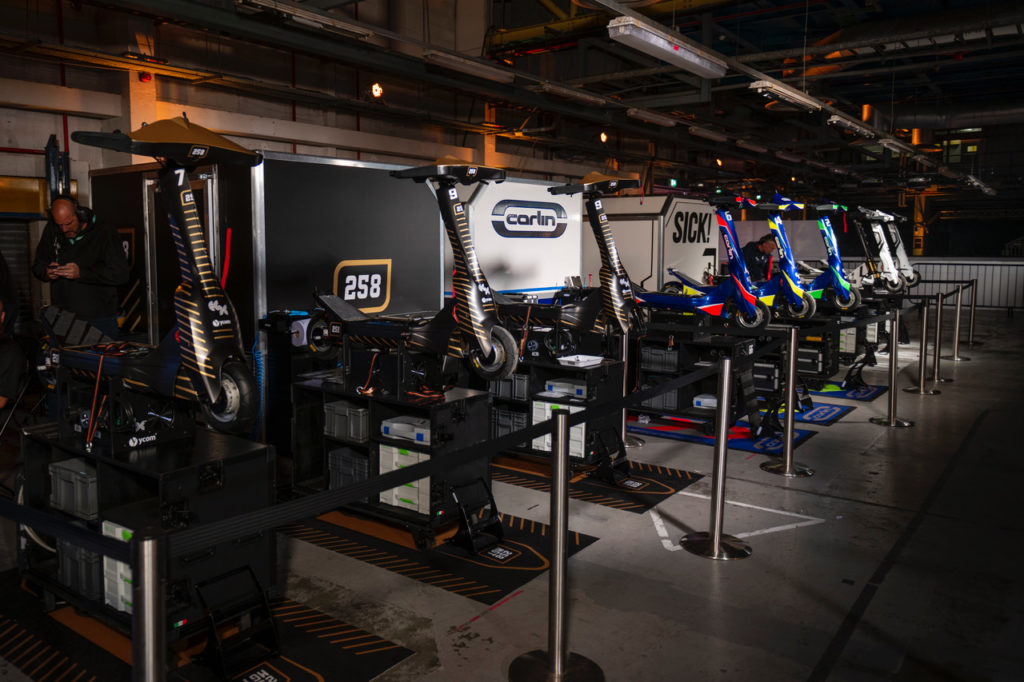 For more information on the eSkootr Championship, please visit:  esc.live
For Media Enquiries, please contact: